Have Questions Or Need Help?
Basecrete is proud to say that we support every dealer, distributor and client with exceptional customer service.  Please email your questions or distributorship inquiries to our customer service experts.  We'll get back to your quickly with all of the information you need.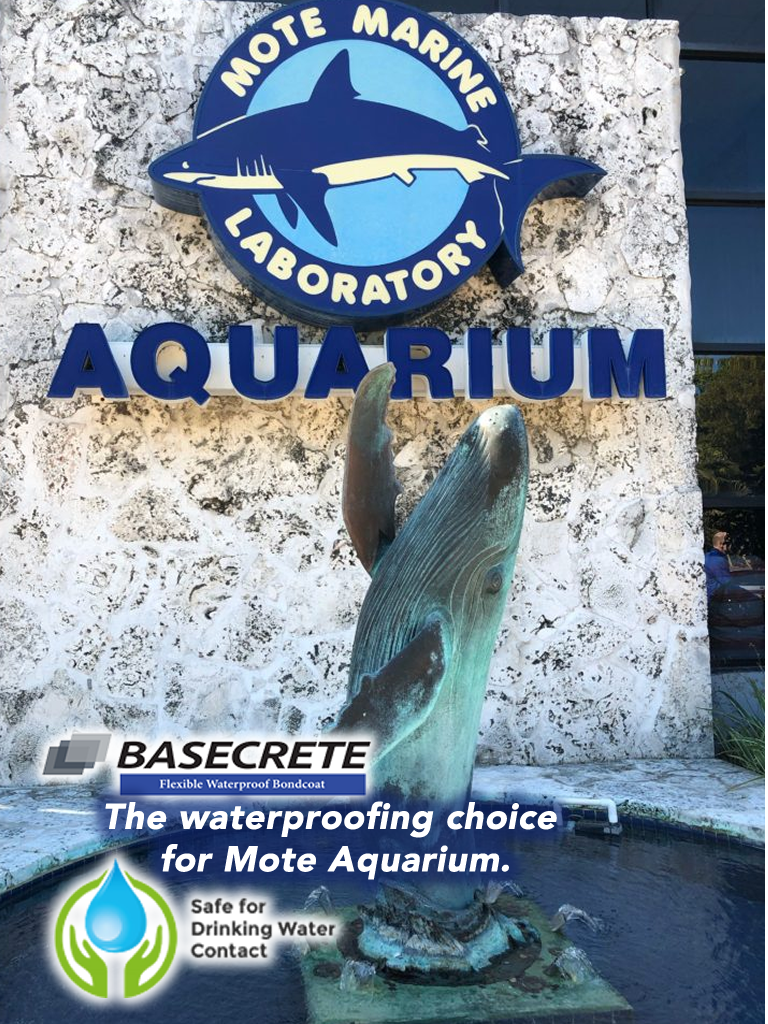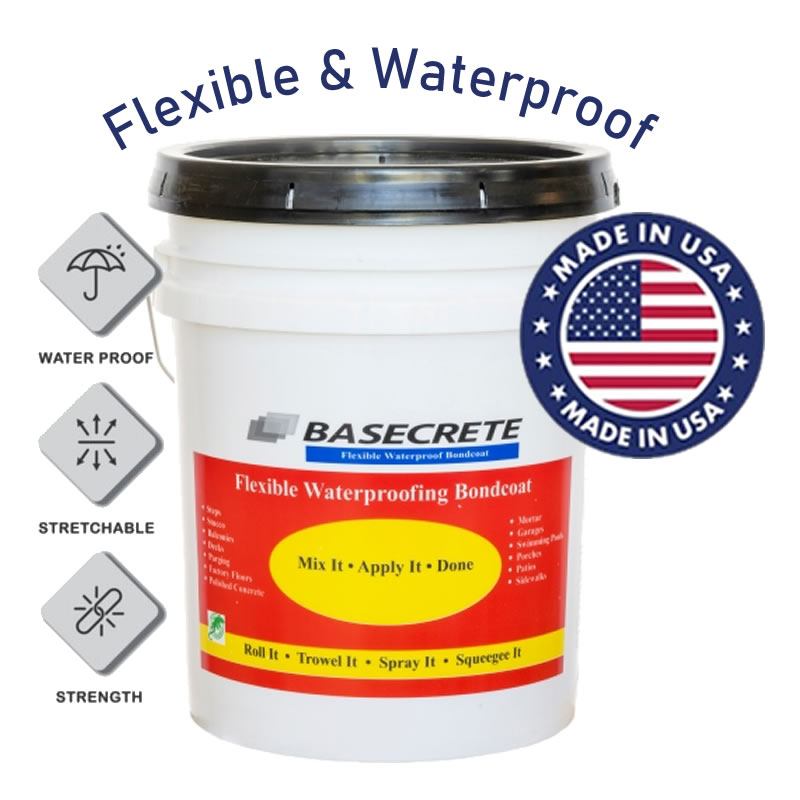 Massive 7050 PSI – Nothing Compares.

The Most Flexible Application In The World

100%

100%

Incredible 19lbs of Impact Strength

100%

100%

With 732 PSI of Tensile Strength, We ARE THE FOUNDATION of concrete longevity.

100%

100%

The-All-In-One Cementitious Membrane and Bondcoat
Basecrete is an amazing waterproofing bond-coat that holds several patents and provides unparralled perfomrance for the concrete industry.   A proprietary blend of polymers and specialized material that offers all-in-one waterproofing at the foundational level. Basecrete provides exceptional strength and unmatched adhesion, yet it remains flexible to absorb movement in the underlying concrete structure. With its range of applications, Basecrete is the ideal solution to protect or repair any concrete structure.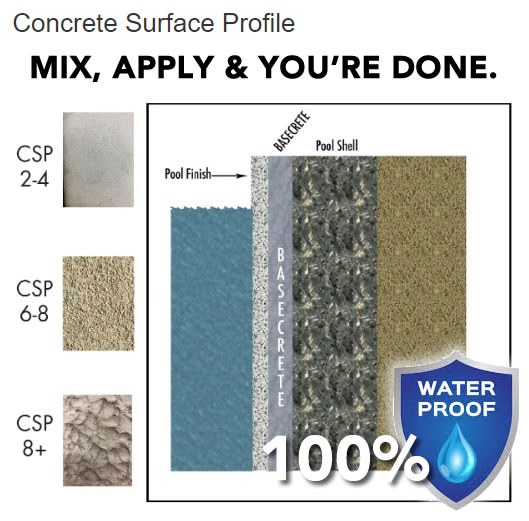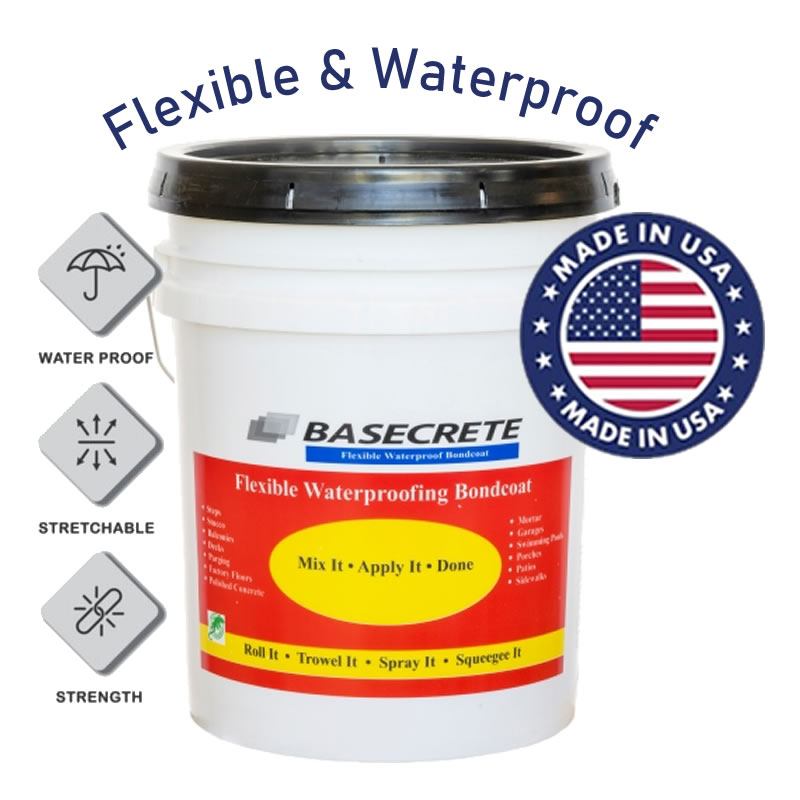 With amazing flexibility, astounding strenght and a 10 year waterproof guarantee, no product on earth compares to Basecrete.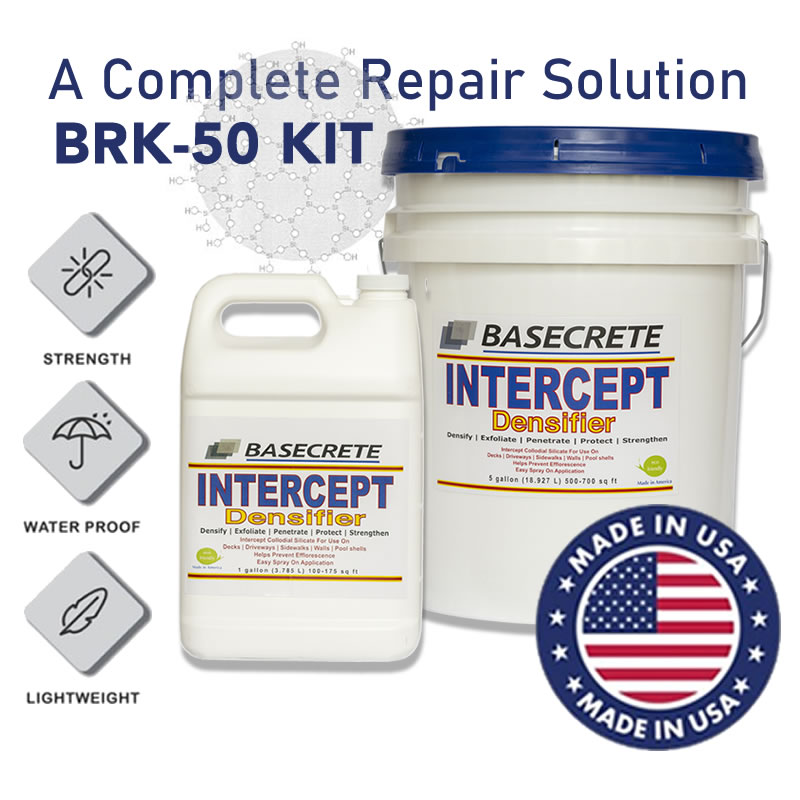 When you want to add strength and durability to your concrete project, Intercept is the answer for a SOLID foundation.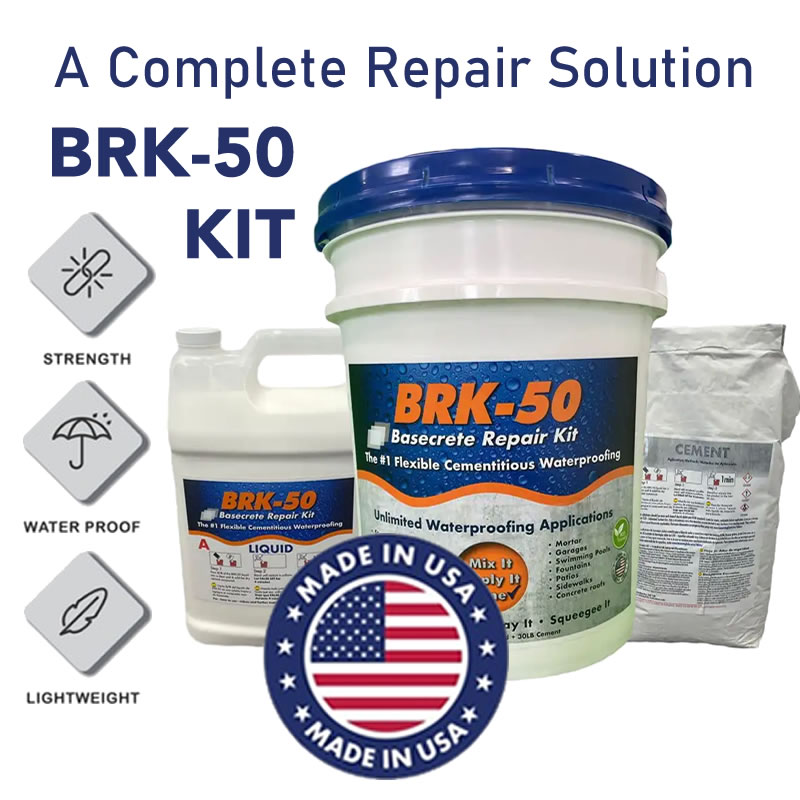 You may not be a professional, but Basecrete can still help you with waterproofing.  See our BRK-50 system now.